Slow web pages limit your business
Why is page speed so important?
We would like to point your attention to such an important issue as page load speed. Everyone who ever made a deal to create a website or a business project on the Internet knows it is so important to have  high-quality content and a professionally designed website. These two things are recognized as the most important factors affecting potential buyers, and hence on business profitability.
But the value of website performance for some reason is beyond discussion. Many people still do not know that web page load time plays a huge role in the profitability of their business. According to recent studies, 53% of people leave the site if the page load takes longer than 2.8 seconds. This is the time for a person to blink twice. Just think! Who will appreciate the design of your website and will read your perfect texts, if after two seconds 53% of people have already left?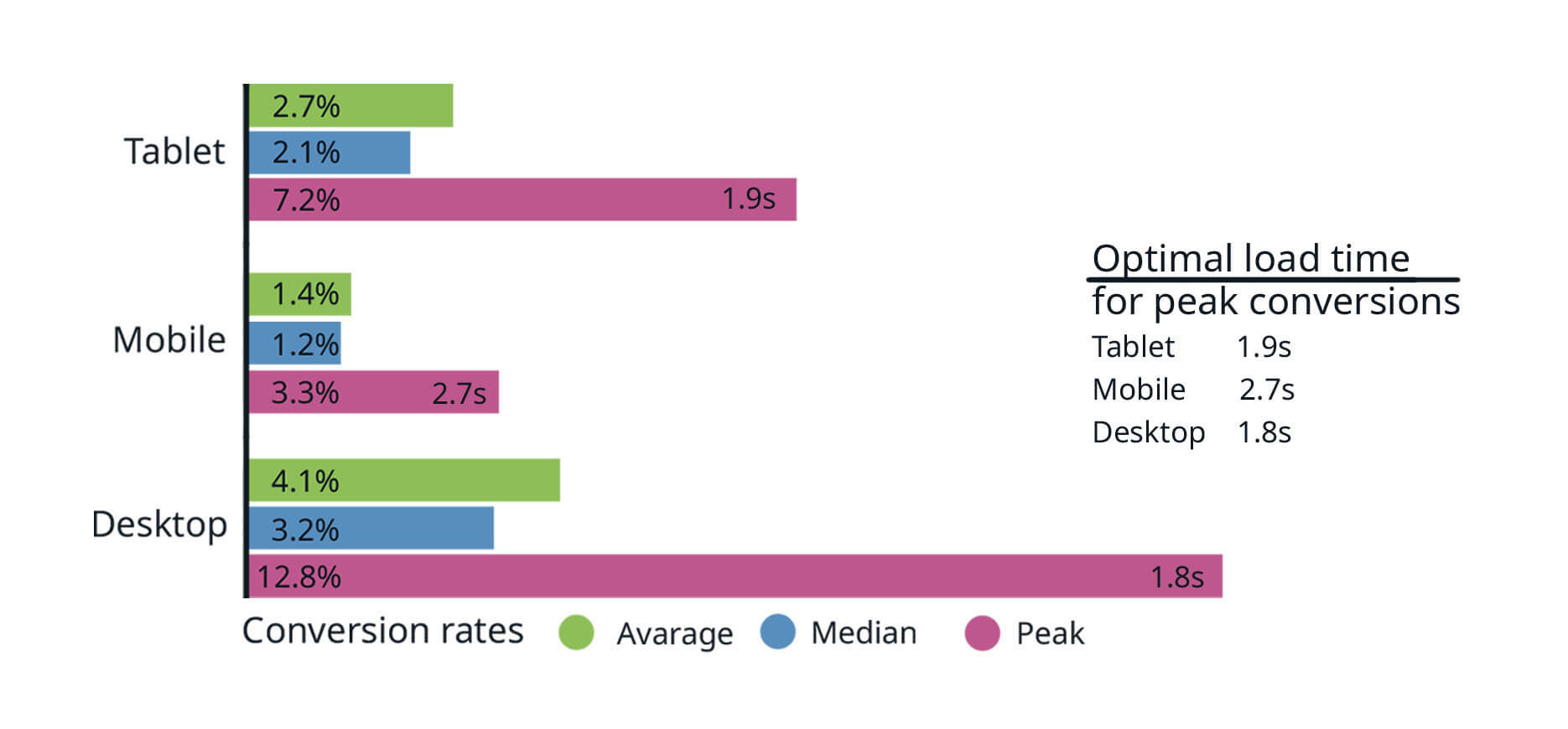 Optimal page load time for different devices:
desktop devices is 1.8s
mobile devices is 2.7s
tablet devices is 1.9s

Decrease in conversion rates for desktop devices:
load time 1.9s – the page experienced a 2.4% decrease in conversion rate
load time 2.8s – the page experienced a 21.8% decrease in conversion rate.
load time 3.8s – the page experienced a 36.54% decrease in conversion rate

The impact of delays on bounce rates:
1s slowdown correlates with a 50% increase in bounce rate for mobiles
2s slowdown correlates with a 102,9% increase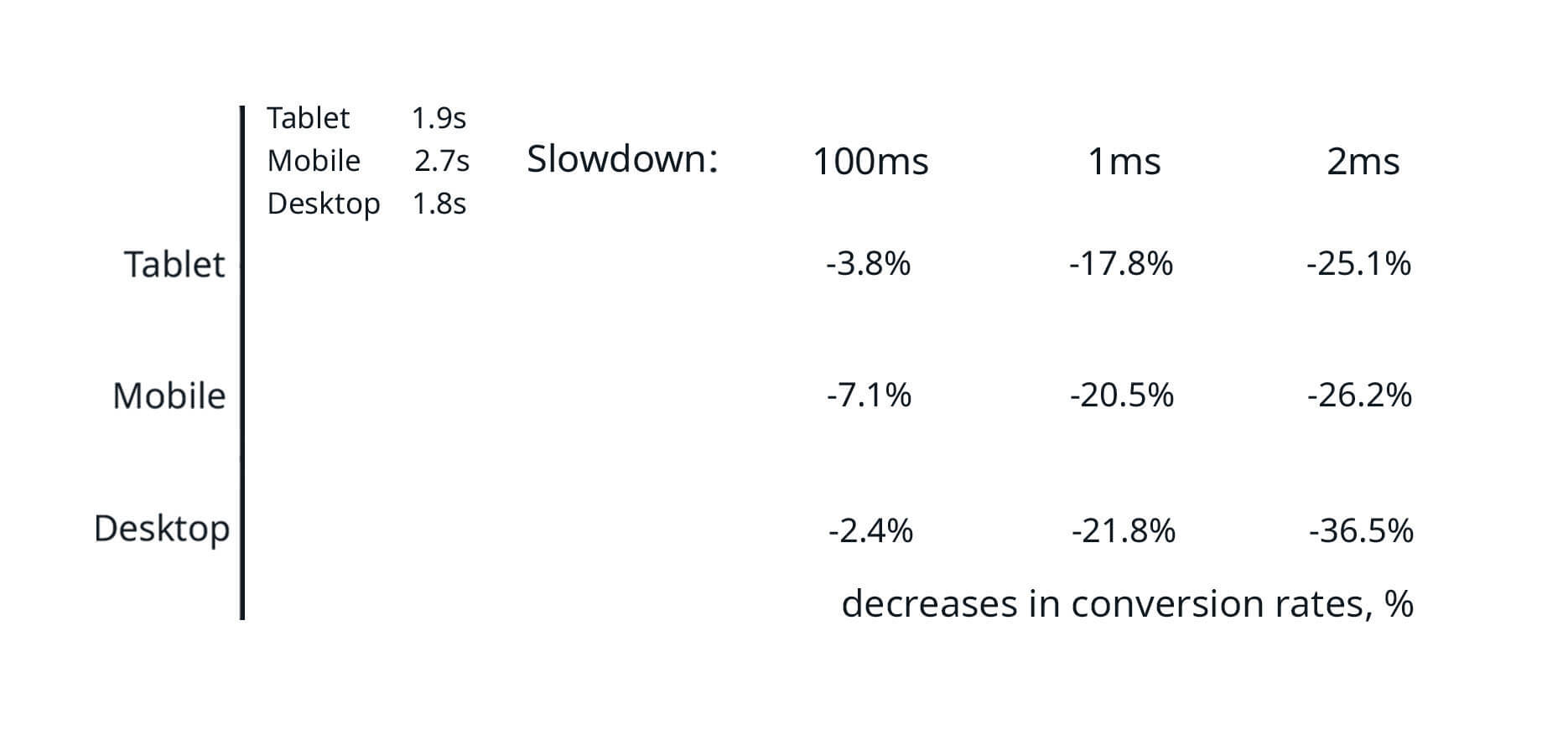 It is interesting information, isn't it? Now answer this question: is webpage load time important to your site or not? We hope it is clear. Your desire to make money is high enough to pay more attention to studying everything about page speed.
By the way, do you know how you can calculate approximately how much more you could earn on your web project? Some tips can be found here.
by Google Webmaster Central Blog announcement

We have included a new signal in our search ranking algorithms. It is site speed. It reflects how fast your site responds to web request.
Speeding up pages is important to all Internet users. We have seen that when a site responds slowly, people spend less time there. Faster websites create happy users.
Recent data shows that improving page speed reduces operating costs.

Some studies show that people do care about page speed. They want to be able to find information as fast as possible. The speed of a page has been used in ranking for desktop searches for some time.
Now Google is announcing that page speed will be a ranking factor and for mobile searches since 2018.
Considering all the above, it turns out that page loading speed affects 3 things:

Improving search engine rankings
=
more potential customers

Increasing attendance of the Internet resources
=
an increase in the number of potential buyers

Increasing conversion rates of a website
=
significant profit growth
The conclusion of all these above items shows only one thing: the faster your site load for your clients, the higher the chances of success in your business. If you are interested in speeding up your website, you are welcome in our online project. How to increase your site speed you can read in our guide.